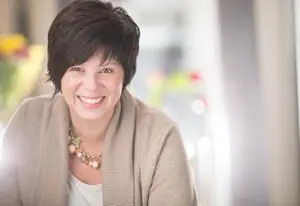 I am a behavioral health counselor who specializes in individual, couples, and family therapy. I maintain a private practice in the Alphabet District in NW Portland, near the Pearl District and convenient to both I-405 and Hwy 26. I also serve Rural Oregon and Washington clients via telephone and video chat.
I have over 19 years of counseling experience working in both private practice and public settings. Prior to returning to school to receive my doctorate, I worked in the corporate sector, as well as, health related non-profit agencies. I received my PhD and Masters Degree in Clinical Psychology from Fielding Graduate University in Santa Barbara, CA and my BA degree from Marylhurst University. I completed my doctoral internship at Pacific Rehabilitation Centers, a multidisciplinary rehabilitation organization in Bellevue, Washington, where I worked with patients with chronic pain. My internship also included a oncology rotation at CHI Franscican Hospital in Tacoma, Washington. After receiving my doctorate, I continued to work with oncology patients at both the Jane Russell Cancer Care Center in Gig Harbor and Franscican Oncology Associates in Tacoma until I opened my private practice in Portland, Oregon.
In addition to my counseling practice, I enjoy presenting at local conferences, as well as, to general audiences speaking on topics of Adjusting and Coping as a Cancer Survivor, Stress Management: Stress & Health, and Discovering Your Own Resiliency. My research focuses on identity development - I am particularly interested in the question of "who am I?" during times of change. I am also an active member of the Oregon Counseling Association where I served as Past-President (2015-2016), President (2014-2015), and President Elect (2013-2014). I was also the Networking Chair and served on the Fall Conference Committee for a number of years.
In my practice, I work with a broad range of clients. My area of expertise include adjusting to a health diagnosis, oncology, chronic pain, life transitions, mid-life development and change, aging, grief and loss, death and dying, work and career issues, stress management, depression, anxiety, as well as, relational stress.
My approach to therapy is to provide a warm, safe, and accepting environment where clients are able to explore their challenges, thoughts, and feelings. I am also interactive, providing support and practical feedback to help each client move forward and effectively address personal challenges. I make use of a number of therapy methodologies to guide my work, including positive strength-based psychology, cognitive behavioral therapy, supportive expressive therapy, and mindfulness training to help clients increase their personal awareness and enhance cognitive, behavioral, and interpersonal coping.
License
Oregon State Licensed Professional Counselor: C3780
Washington State Licensed Mental Health Counselor: LH60500864